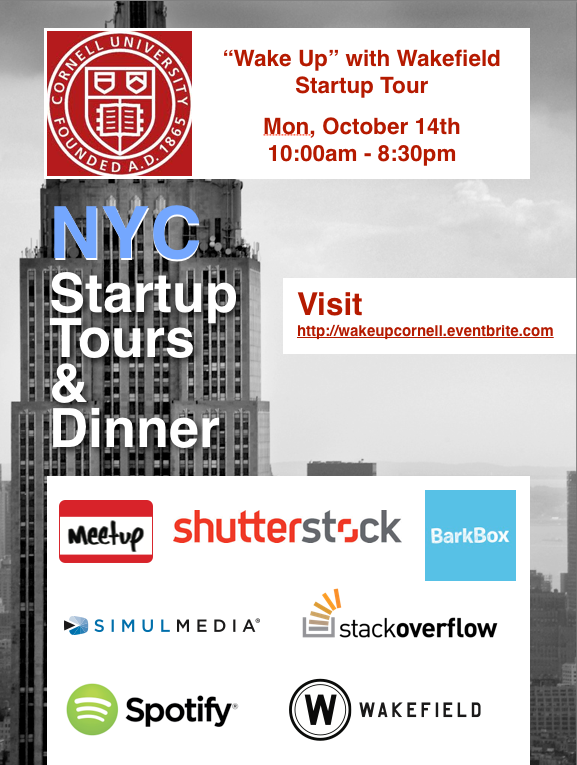 "Wakefield" is a daily email that delivers stories about and job openings at startups (http://getwakefield.com/). The organization is offering a start-up trek for Cornell undergraduates on Monday in NYC. Entrepreneurship at Cornell is funding the networking dinner. This announcement is going out late, because the staff at Wakefield just confirmed the schedule. Students will register on the site listed below and we will later enter the list of participants into C3M. The following email was sent to all undergraduates interested in entrepreneurship, design, advertising, marketing, and PR.
Wakefield, your destination for hiring startups, is hosting an exclusive tour for Cornell students at 6 of NYC's most successful startups next Monday, October 14th. Come see what life is like at young, growing startups like Barkbox & Simulmedia, and stick around to visit startup giants like Shutterstock & Spotify. 
The night is capped with a networking dinner exclusively for Cornell students.
Capacity is limited to 20 students. Details and registration here: http://wakeupcornell.eventbrite.com