Alumni Stories
Monday Madness – Steven Gal ('88), serial entrepreneur
"Pursue your own definition of success, not someone else's."

Steven Gal's Bio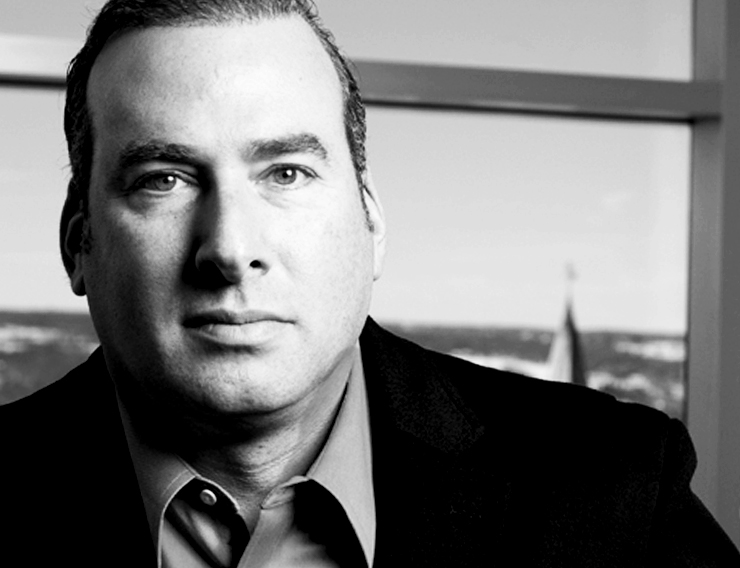 Steven Gal is a career entrepreneur, an educator of entrepreneurs, and an advisor to early stage companies. He is also currently a Visiting Associate Professor of Clinical Entrepreneurship at Cornell University's Johnson Graduate School of Management. Over almost 20 years, he has founded, funded, built and/or turned around six technology companies as an operating executive, participating in over $100 million in venture financings, multiple sales and an IPO, while serving on multiple for-profit and not-for-profit boards, and has been an angel investor and advisor to entrepreneurs and their companies. He has been a co-founder, board member, and executive at numerous tech companies, including Semio, ID Analytics, PrimeResponse, HNC Software, and ProQuo.com.
Steven started his presentation in AEM 1210: Entrepreneurship Speaker Series by recounting fond memories of being an undergrad at Cornell and telling some particularly funny anecdotes. In his modesty, he claimed to not have been the best student, and ended up dropping out halfway through to pursue a career on Wall Street in risk arbitrage and on the floor of the New York Futures Exchange. I sensed that many of my peers were thinking, Man, I wish I could quit school and go straight to Wall Street. However, Steven continued to say that he soon came to the sobering conclusion that the people he worked for were simply not good people. So, he walked away from a high paying job because of the firm's lack of integrity. Wow. 
Throughout Steven's talk, I was incredibly impressed by his frankness when talking about trusting his instincts, addressing his mistakes, and demystifying common myths about being an entrepreneur involved in a high growth industry. This class has introduced me to amazing individuals with truly inspiring advice; Steven set himself apart because he was brave enough to tell us that, even as entrepreneurs, your work cannot be your whole life. The key is to find balance and to remind yourself every day about what is really important.

Takeaways
It's the journey—there is no place to get to

If you focus on driving towards the future, you'll realize too late that you missed out on the present

It's about the people and the experiences—not the stuff

Happiness declines as your wealth increases

Time is more than money—you can't get more time

It's easy to miss the most incredible things, slow down and appreciate what you have, where you are, and who you are with

Live your life, not someone else's—it goes by really fast

Don't compare yourself to others; nobody's life is as perfect as it looks

Life is entrepreneurial, think of yourself as a company—You, Inc.

You have a business department, a department of family and friends, a department of YOU (take care of yourself)
These divisions rely on each other—when one is failing, they all suffer—stay balanced, don't let your business fall apart

Whoever you are, whatever you're doing, you are running You, Inc. right now

Your decision to be here, at this moment in your life, is the most important decision you can make
Invest your time wisely and pay close attention—or it just disappears 
Steven Gal's talk gave me some much needed perspective—it is easy to get caught competing with the people around you on GPAs, internships, research, networking, extracurriculars, the list goes on and on. In sixty minutes Steven taught me to forget about all that; comparing yourself to others is just noise and it is your job to block it out and focus on your own path of success. Look at the people around you: do you want to waste your time trying to be just like them, or will you spend it figuring out what makes you happy?
So, what does success mean to you?
__________________________________________________________________________
Monday Madness is a weekly Monday column featured on talks given by Cornell alums to students enrolled in AEM 1210: Entrepreneurship Speaker Series. Monday Madness is here to offer students thoughtful takeaways from smart and successful entrepreneurs.